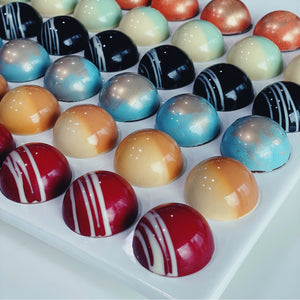 They're beautiful
These bonbons are so beautiful. I haven't tried them yet but they look delicious 🥰
Thanks Susan! You will love them once you have tried them. Appreciate the review!
Works of art!
These are amazing. The chocolate was delicious & the flavors are perfect. They are beautifully made. Explosion of flavors!
We sure do love our Chocolatarium side! Just wait til you get a look at the new cleaner packaging!!! Thank you for the amazing review and being such an amazing customer and Flaky friend.